Probuild 24/7 Survival. That is the name of Probuild's Survival Multiplayer otherwise known as SMP. In this world there is much more avatiable then you may find in classic, not to mention the fact that this features Survival gamemode somthing that you will never find in Classic.
Joining The Server
Edit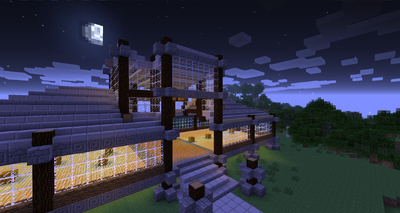 To join
Probuild 24/7 Survival
you will need the IP adress. That IP adress is
probuild-mc.net:16760
Rules of the server
Edit
WIP.
Ad blocker interference detected!
Wikia is a free-to-use site that makes money from advertising. We have a modified experience for viewers using ad blockers

Wikia is not accessible if you've made further modifications. Remove the custom ad blocker rule(s) and the page will load as expected.